one of the crazy things i learnt from kate who brought me for my first cold breakfast....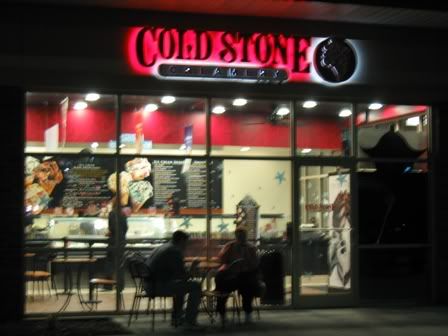 step 1: pick your favorite flavors: white chocolate, strawberry & vanilla.
step 2: pick from their amazing selection of toppings. ::banana, cheesecake and fresh strawberries naturally!
step 3: watch them squish the whole icecream together. kinda nasty looking.. but fear not, the best is yet to come!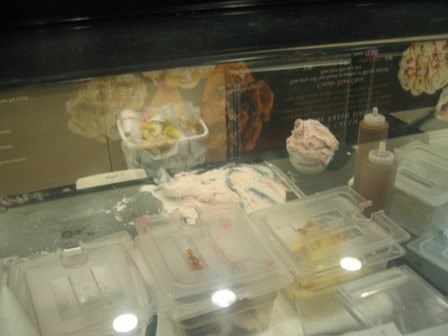 step 4: yum yum!! eat it before it drips!. this is serving for one. i couldn't even flatten the gooey, swishy, yummy mess so had to scoop some out and take-home the rest!!
yes. yes.. i know. the calories, the lack of nutrition.. but i really did enjoy my cold dinner! :)
thanks, kate!