(3) random things lying at my work desk::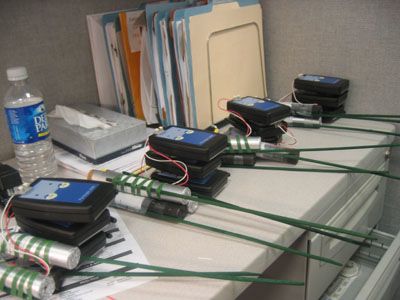 1) sparklers all plugged in ready to go!!
2) fun toys to brighten up my desk! always thought this was a pink mole but just realized that if i squish the playdoh out, my pink mole becomes a rabbit!!
3) my bloomies for the week!!! ain't the hydrangeas gorgeous!! the blend of blue & purple reminds me of eye make-up!!
i had a good week! workwise, managed to strike most things off my to-do list! home-wise, i've been slacking so lots of catching up for me to do this weekend! yippee! :)