very simple but elegant wedding..tables look empty in this picture because the chinaware was not laid yet.
the bride was so much fun and she didn't sweat the small stuff. and she was in the most gorgeous vera wang gown with a long long train..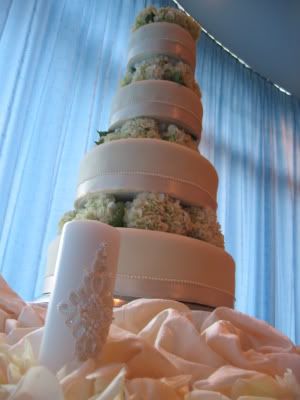 i love it that in our resort, every layer is real yummy cake covered by smooth icing.. no fake styrofoam or cheap plastic & glitter!
this wedding was such fun working on because there was no budget so we had twinkle fairy lights and tulle winding around reception area, real cigar roller from dominican republic, string quartet, pianist, bag piper, full band.. the full works of a fairytale wedding. very pretty! *beams*