just woke up from a nap and gonna get on the shuttle to work soon (im babysitting tonight).. i just got an offer to move in with Noel. it will cost me an additional $200 in rent and i probably need to start looking into owning a car but its a really cute and cosy apartment and i would finally have my own space. so im kinda undecided and very torn! im currently more inclined to move out due to the present uncomfortable petty room-mate condition. i would have to sacrifice little treats in my life but at least i won't be rushing to scram of the house every night! =)
decisions, decisions, decisions.
immediately i called home and asked dad about it. and he said "go for it " and offered to help me with it but i already decided that im gonna have to suck it up and live on my own expenses... but i love it how daddy is still the most instant S.O.S helpdesk and most reliable!! thanks dad.. i miss you.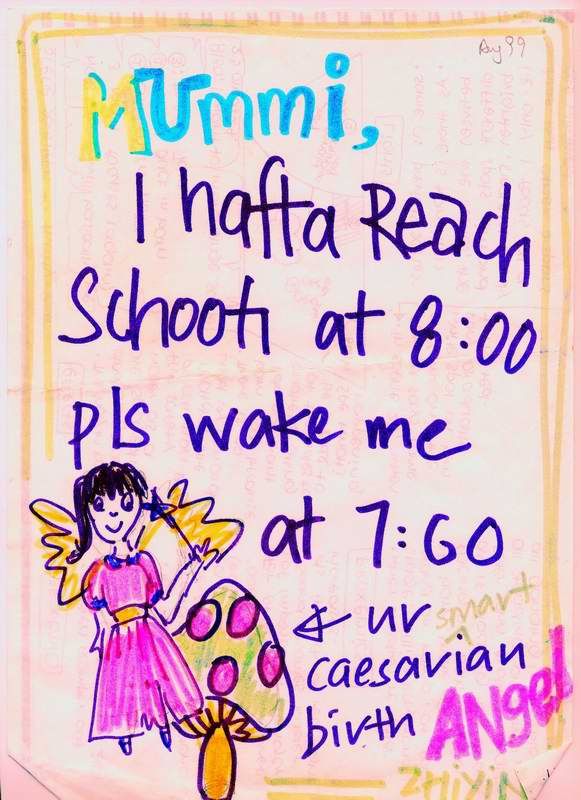 yes, not the most artistic note and im obviously dyslexic but i never knew they kept my silly notes and cards...
aiyar making me a crybaby again... *sigh*