mise en place:
best invention ever! curry puff mould from mustafa! & ever-happy and hardworking Singaporean Kitchen team! We were soooo kiasu that we hid sooo many pots and knives and cutlery under our work station! *roll eyes*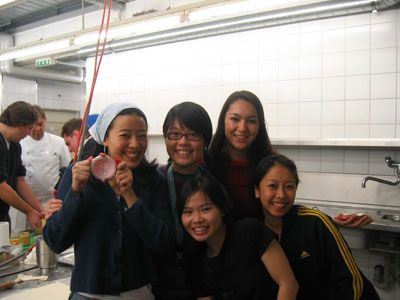 Glorious Accomplishments::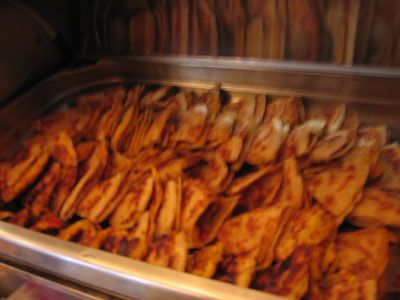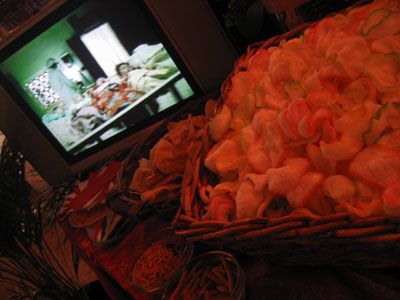 the day itself !!!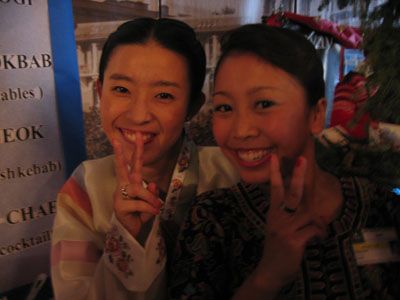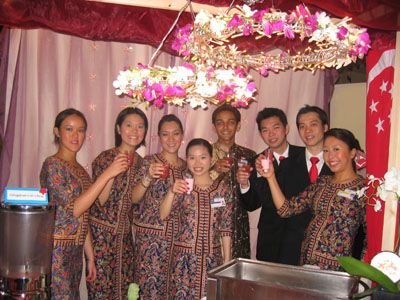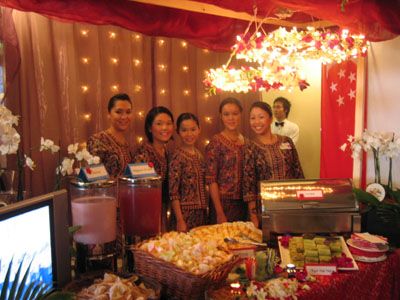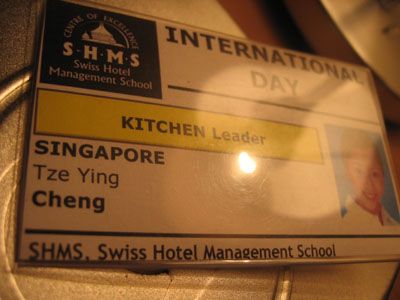 *yippee* the best part was the food! and damn the kebaya! it was so fitting and tough to eat and walk in!! (how? how do you live in that outfit! *respect!*) after half a minute of small teeny steps it feels like im still on the same spot! but still me and trottered around daintily to every stall to take pictures and try their food!there was even bubble tea and salty chicken from taiwan & kim chi from korea!!!
and i slept 12 whole hours last night! *sheepish grin* no wonder im so perky today!! goodness.. im SUPER late for french cos i needed to post this entry.. goodness my priorities are all skewed!!