chilling out in the brew master room where they served all the specialty beers!!
just for the records, chocolate lager tastes smells and looks like brovil. very very odd experience...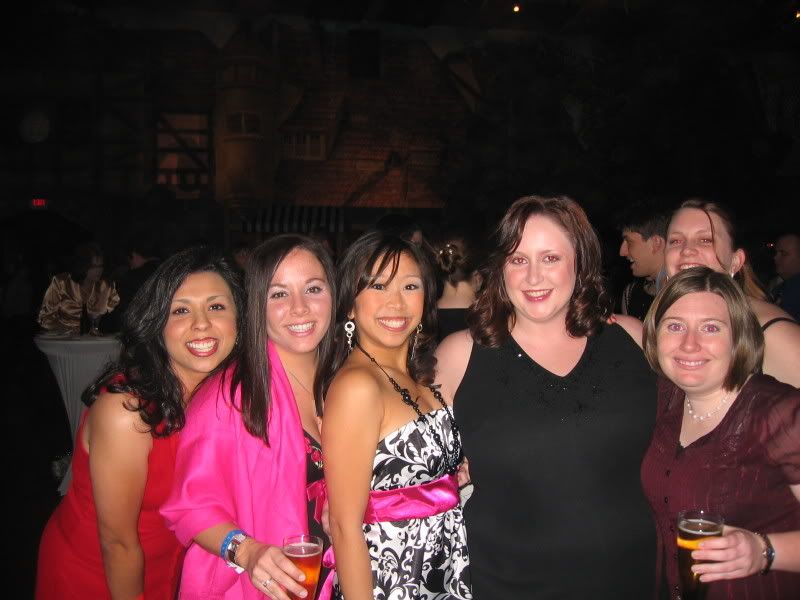 my gals from work..
We were served heavy hors d'oeuvres and all the food stations were themed by countries, Germany, Italy, American & Asian (more like continents) The asian station was much to be anticipated. they served mediocre fried rice, spring rolls, sushi and funny dimsum...
My favorite "country" of all!! FRANCE and all the yummiest cheesecake bite-lettes!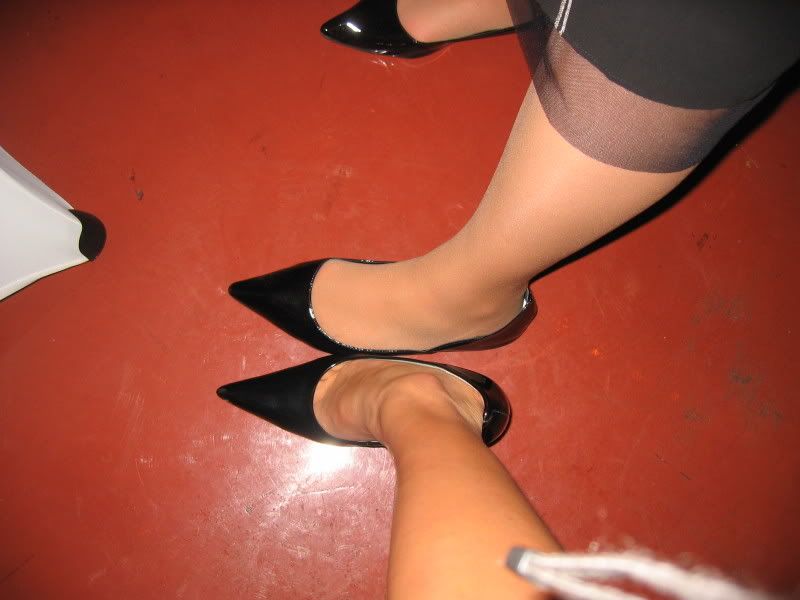 my patent shoe-buddy!!! (Kate's flat sole version of my "slut" shoes) and surprisingly, these shoes didn't pinch at all for the whole night!!!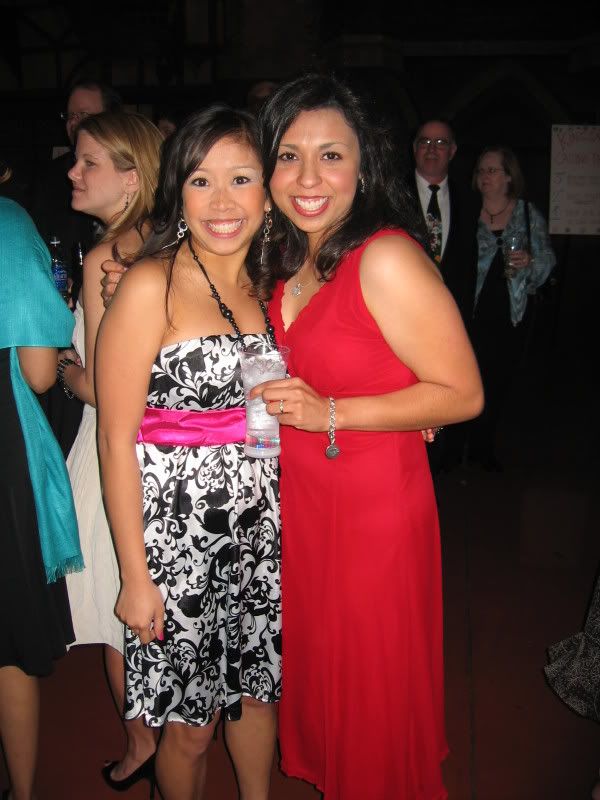 me & mommy lorreine! =) i lurve how wide her smile is...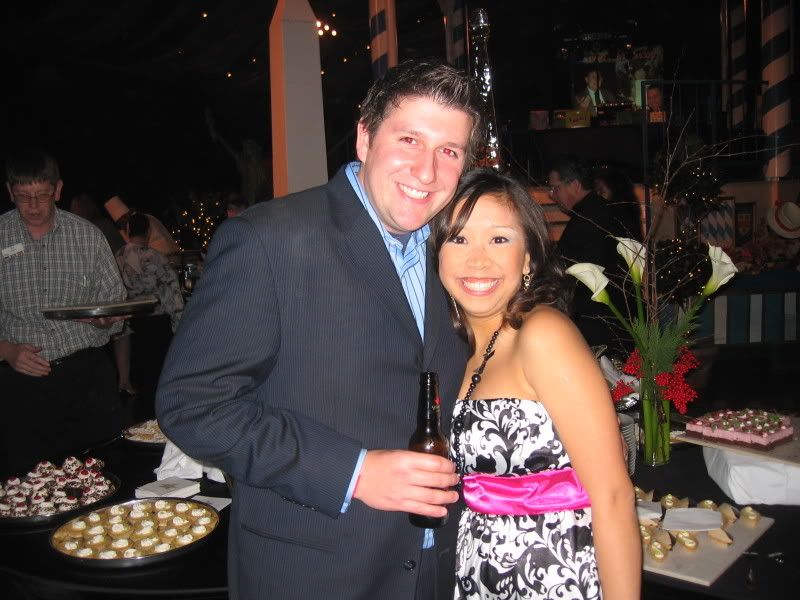 My unofficial date: Kokolis. he forgot to RSVP so i had to walk in with him..& my real date, Marcin, whose such a darling and went to get a hot pink tie to match my dress! *grins*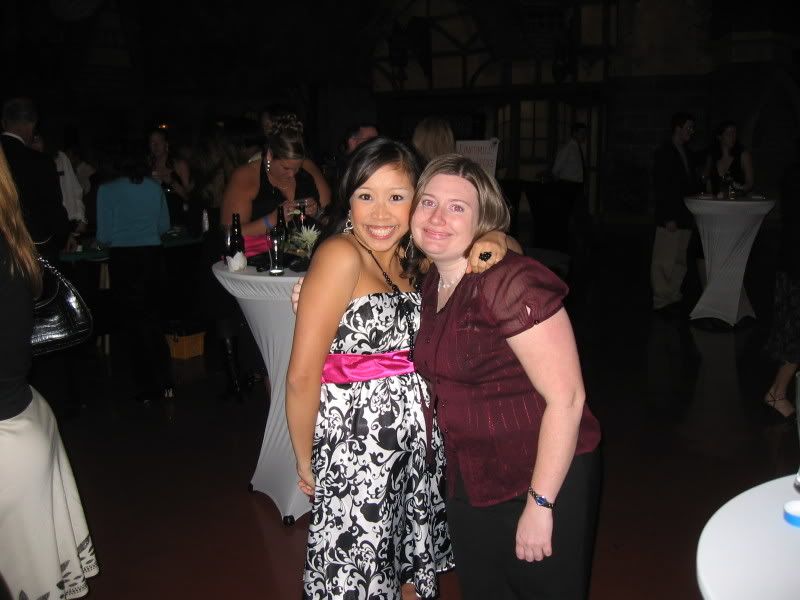 Me & Swishy!
Me and Judy! Something makes me think i OD-ed the fake eyelashes.. i kinda look like a deer in the headlights in this one.
and im still sore that i did not have black nails.. the nail place fell into a state of disarray when they heard me say "i want them painted black." you could hear exaggerated sounds of gasping & much appreciated but unneccesary inputs from ladies in all shapes and sizes. "no, black will make your nails look even more short and stubby" (i.e. its already short and stubby..) and "young lady, you need brighter shades to brighten your shade" (i.e. im too dark-skinned..) and the poor vietnamnese guy who was doing my manicure, bless his heart, started throwing words like "rock & roll", "smoking", "punk", "heavy metal" and starting striking Marilyn Monroe poses.. it was all too odd and bizarre.*dang*
in short, i gathered that if you paint your nails black, these bunch of small town folks in a manicure shop will think that you are a bad girl and you do drugs.. so to appease the crowd, i accepted the hot pink shade my manicurist specially brought out..and hated how it looked.
someone should introduce Lindsey Lohan & Nicole Richie to these people... *grumbles*