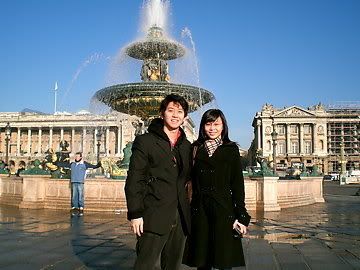 my brother is such a cutie patootie!! awww.. look at him! so grown up that he planned his trip to Paris!! with his girl, Vic!! aww, im so proud! hard to believe he's the same little boy that stumbles into the kitchen and slumps in the corner eating kaya bread with his eye-half closed every morning in his all white uniform..
here's an early birthday wish to darling brother!! HAPPY 22nd BIRTHDAY, DUDE!!!
p.s. feel free to send him lotsa love, presents and hugs..