when god gives you good weather, you say "thank you!", throw on flip flops and head for the beach!!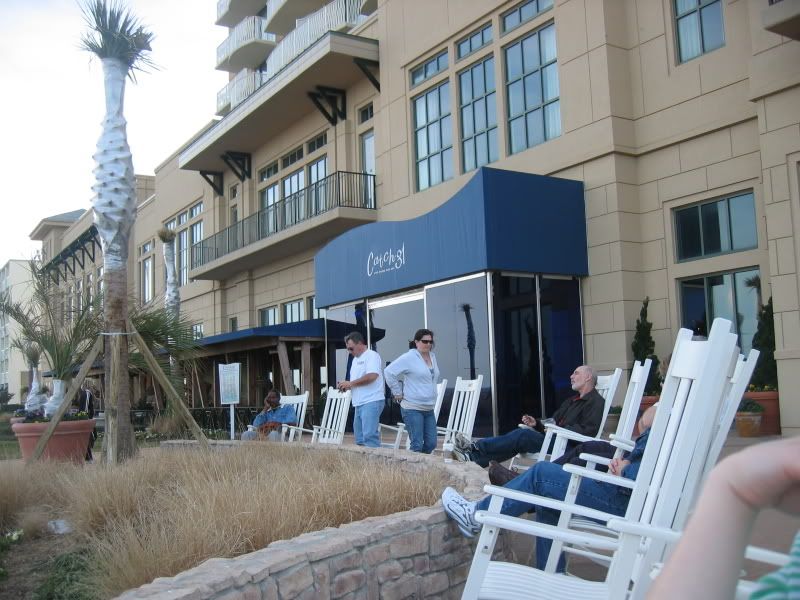 sunning on white rocking chairs.. learning how to "chill-lax" something i get thrown in my face ever so often when i get flustered and worked up over little things.. (p.s. check out all the dry grass.. ) it has really been cold last week. but suddenly warmed up this weekend to 74 degrees (which is like 18 degrees celcius!) and that's Catch 31 in the background which had rave reviews ever since it opened late this summer. the hotel in the background is Hilton Virginia Beach...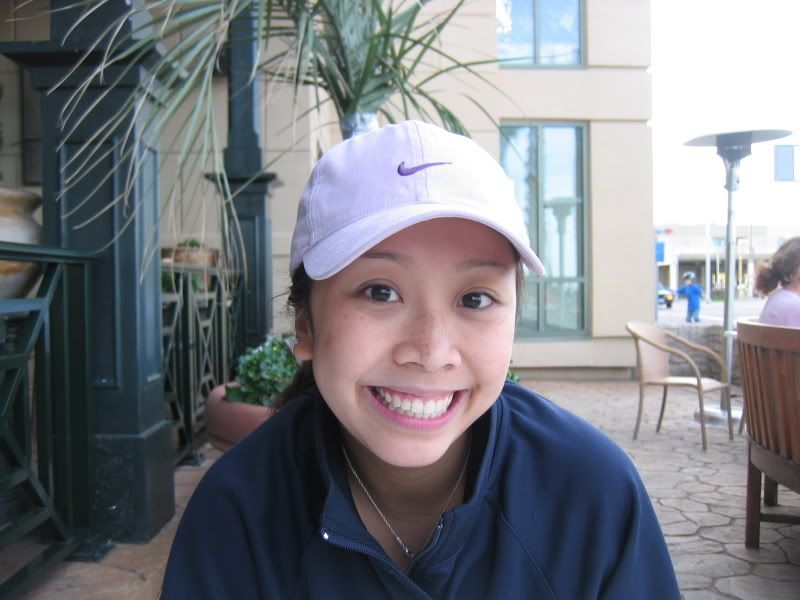 Huge grin on my face waiting for my hot tea..
I voted to be seated in the outdoor terraces with firepits overlooking the Boardwalk and Neptune's Park.. the interior was amazing too but thats why we travelled so far right? to be by the beach.
Crispy Fried Calamari... im not usually one for seafood.;but when you come to the beach to a place called Catch 31, will be quite the ding-dong to order burger and fries.. right? *shrugs* It was really yummy and really hit a soft spot! im glad we tried out a new place instead of holing up our regular hotdog & fries joint..
picture of family bliss. made me all warm and fuzzy...
this totally cute portugese child who shrieks while feeding bread crumbs to the fat pigeons/seagulls..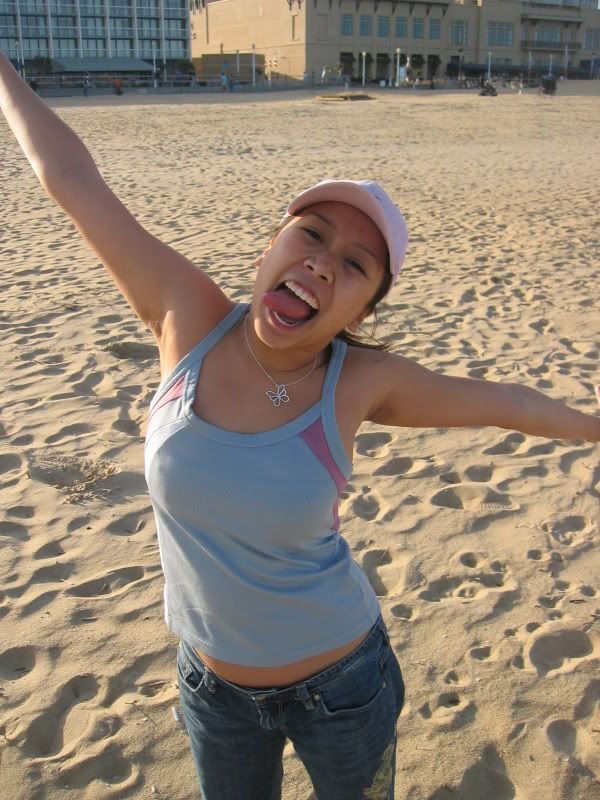 YAYYY!!! I LOVE BEACH DAYS!!! =)