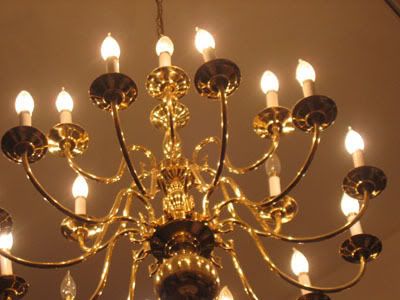 I decided to use my $25.00 meal voucher from the Halloscream event for Whitehall, awarded the best European restaurant in Williamsburg. so with Marcin in tow, we decided to give it a try despite the very hostile and beaten up exterior! when we got in,it was beautiful with antique old-school chic furniture and servers in penguin suits! i like.. felt like i should be wearing a cocktail dress with feathers. and the most intriguing part was this glass pane in the middle of the dining room which you could look down into the reserve wine cellar. very quaint and colonial!!
first course soup: creme of asparagus was very very yummy! thick and tasty.. it was like eating asparagus!!!
salad: german cucumber salad! (was too greedy and forgot i needed to document this meal!) it was so refreshing and seemingly easy to make. lotsa cucumber which i love and cherry tomatoes.. no nasty purple lettuce!!
entree: Chicken Asiago with tortellini and more asparagus!! very creamy and juicy!!
the winner of the night: Beef medallion with red wine saice. it was so soft it melted in your mouth! very tasty!! and after that we still found ourselves saying yes to desser which was Tiramisu. but unfortunately, we were sorely disappointed. it was good but not the typical traditional multilayered tiramisu with heavy liquer and coffee soaked biscuit fingers.. it was more cream cheesy with one layer of chocolate soaked sponge cake...
and since i always send our corporate groups to Whitehall for dinner, the owner Karen and I were on first name basis. However, we never met in person and i didn't want her to think i was asking for a free meal or special VIP treatment. All i wanted was a private corner.. but eventually, she introduced herself and yelped n gave us a private tour and made us promise we will come back for champagne brunch on sunday.. haiyar how to reject!
overall, it was still an A*****!! =) We loved the place! and we wined and dined like royalties. it was such a beautiful meal that it left us feeling rich for the whole night! just thinking about it makes me warm and fuzzy all over again.. =)