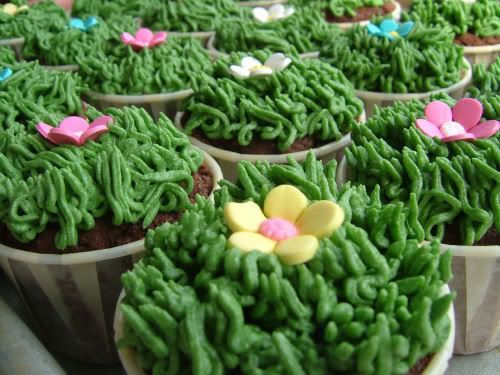 learnt from Grey's anatomy (amongst a whole lot other medical jargon..), that when upset, bake. so i did..
and since im not one that believes in moderation, i swung to the extremes and now i have close to 80 chocolate cupcakes sitting on the countertop. i guess i will bring a whole bunch to the office! check out how creative & fun the cupcakes above are!! (from cupcakemomma, sg!) i think i will start sprucing up my boring icing & sprinkles cupcakes!!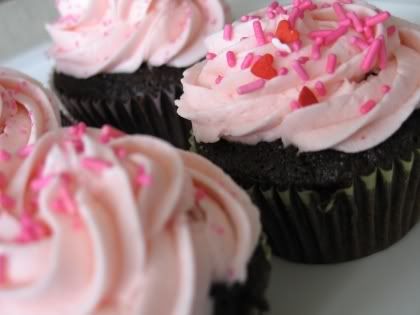 perk up! perk up, zhingy!!! =)
oh! which reminds me. last thursday, when i brought choc chip cookies with halloween M&Ms to the office, Karen told me 'the way to a man's heart is through his stomach". and i told her. "boy! i must really be doing something majorly wrong then. cos im messing up big time. *grins*
thats food for thought.