like how her smile just warms me up...
Thank God for Judy! She was making korean pork slickes with pickles, red pepper sauce & sesame oil for us!
and i made: MAPO TOUFOO!!!!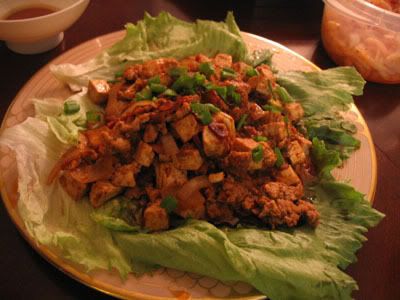 i thought the attempt was brilliant but it wasn't as sauce-y and soft as i would have liked, but everyone else thought i was a genius so *takes a dramatic bow* thank you thank you!!!!
signs that you have been asian-ized, me and judy popped into Taco Bell for a fast dinner, called back to checked if anyone wanted dinner ta-powed. when Marcin said "Taco bell? Nah... how about chinese? i want chow mien the fat kind with beef. da de. xie xie." He cracks us up endlessly.