by the time we all tumbled back home, we were too tired to go out for dinner so our fanbulous Seth, bless his heart, who has been working the WHOLE day in the kitchen, decided to make us something special for dinner: Amber Bock French Toast Souffle with berry compote & whipped cream!! it was simply scrumptious.. it was crispy on the edges of the bread but soft in the middle... and we finished the whole pan of it.. yummy!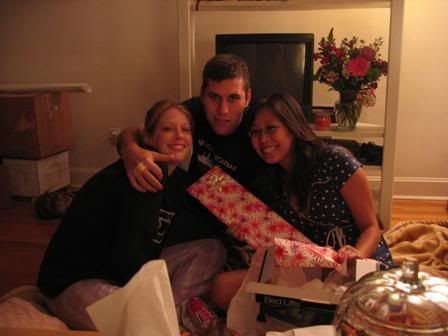 kinda blurry picture but our first roomie peekture in our living room just before i tore up all my presents! =)

i love my roomies!!!