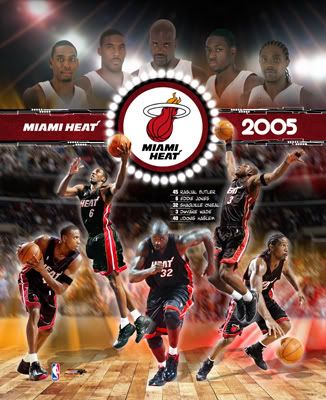 one of the things i have NEVER done: watch an entire sport game on TV (minus cheerleading comps, ice skating & gymnastics) so since it was a lazy night in before a crazy weekend at work, i decided to brave the odds and sit through MBA finals between Miami Heat & some other team in white. everything was perfect with sodas, beer, pizza, healthy vege dips for me!!! i just wished i was sitting there in the stadium with those airy tubes and whistles!
and even tho it was a real exciting game (so i heard from them..) i was knocked out even before half-time.. lousy!! i guess shaq o'niel must quite an efficient sandman!!
so, mission: failed!
but at least i slept all the way from 9pm through the night to wake up at 7am that makes 10 hours of good undistrubed sleep!! im really perky and bouncy today at work!! =)