this was one of the first wedding i worked at when i started work...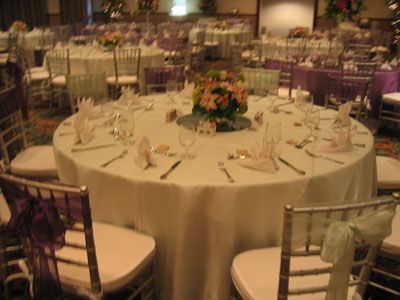 the linen and room theme was based on my fav flower!! the hygrangea... so everything was in shades of violet and light green... even the wedding cake and bridesmaids!!
and thank god for the beautiful weather for outdoor wedding!! pictures of the purrfect easter wedding reception out in the lawn...