the girls were so schweeet! went out of they way to bring us to eat yummy stuff. like very very addictive hongkong mee xian (米线) which is like laksa noodles in spicy and sour soup in different degree of spiciness!! (小,中,辣,超辣,颈) and you get to pick the different ingredients inside!! the best combination was pickled vegetable, mushies & bak chor.. super nice!! and i tried fried fish skin.. still as yucky as ever!! and one of my favorites... hongkong steamed egg, steamed milk pudding.. very smooth and yummy like chawanmushi but sweet and very warm!
on the left, cutie chocolate bread bear we bought for ouyang & on the right is the yummy thai toufo glass noodle salad from cafe decor at Victoria Peak!!!(must go restaurant the food was really interesting and view was gorgeous!) and not forgetting the yummy hongkong desserts from almost every corner store! there was birdnests, (yummss) boiled soup, mango puddings, tung yuans! somehow when the desserts are served, the cameras are chucked away so quickly we forgot to take pictures of them.. oops!!!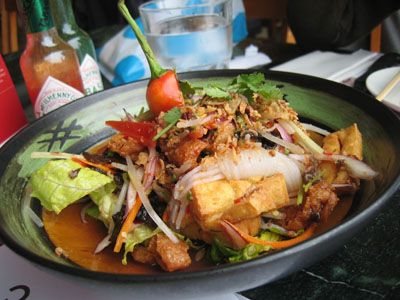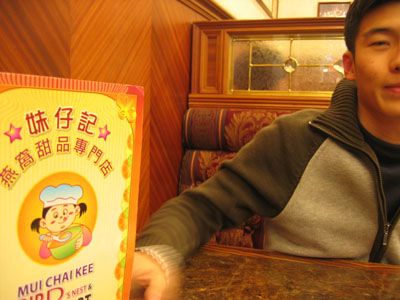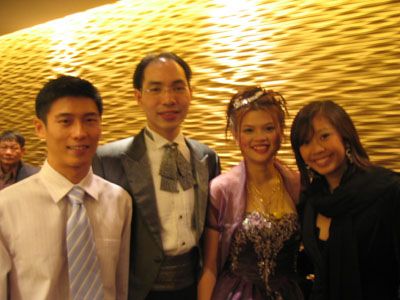 and these old-school ice-cream vans with tinkling music were so cute & fun! only 6HKD for one softie cone!!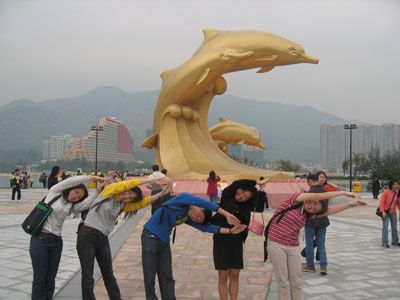 spent out last afternoon strolling down Gold Coast Beach!! a first-time for all of us! =)
when i saw this dubious ad i thought that ,other than the spelling problem, Johnny would probably make a great husband.. *grins*