following yingjie's instructions to not "报喜不报忧"(english: blog about happy things, but leave out the unhappy bitties), i decided to share pictures of the fugliest muffins on earth! *grins*..
it was meant to be low -fat strawberry yogurt cheesecake muffin with real strawberries inside.. the culprit: the strawberries.. (forgot to consider the natural juice it had..)
uh-huh... so far so good.. was planning on a "see? im so smart" email to my mum documenting my success...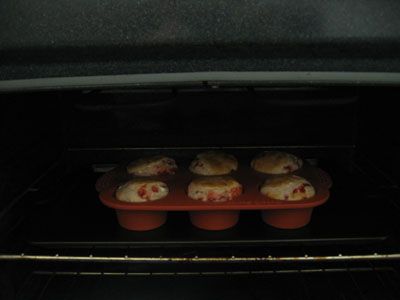 and then.. IT happened.. started to grow and expand out of the muffin mould!!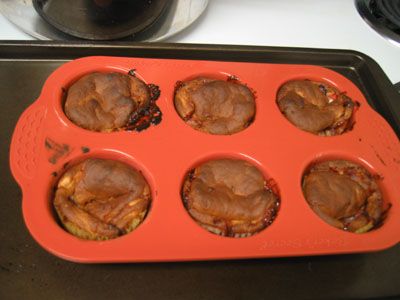 holy cow!!! bleah..look bad eh???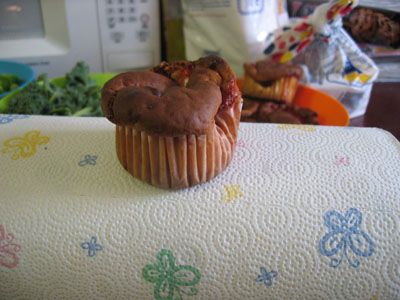 close up of the damage... *sigh*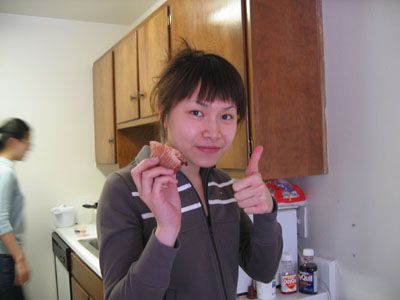 "Ugly but yummy!!" says Theresa! *beams*
and a-la-zhing's style, i just HAD to make another batch so i don't feel upset for the whole afternoon. so i made even yummier corn muffins with sausages and that, fortunately, turned out pretty decent looking.. yayy!!!