check out our goofy shots!! the wackiest short trip i ever had was filled with...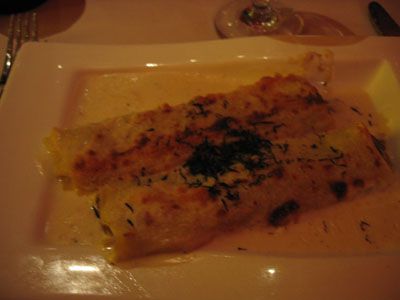 loadsa wining & dining at this cutesy place called the attic!! two wines, starters & mains for only 15 euros!!! i had this yummy pasta thingy with meat inside and spicy sauce!! real yummy but it reminded me of chee cheong fun!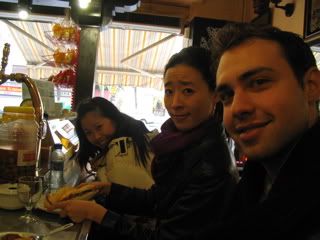 ready to eat again!!!!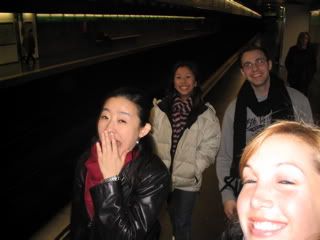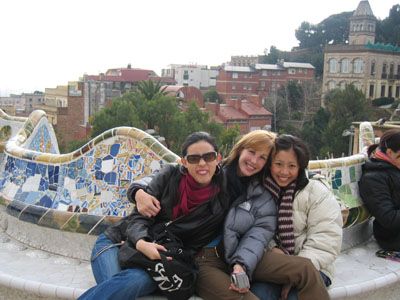 check out the iguana looking log!! oh and check out my HUGEASS winter jacket..*bleah* and we saw hordes of youngsters wearing short sleeves tees gallivanting in the streets..so uncool!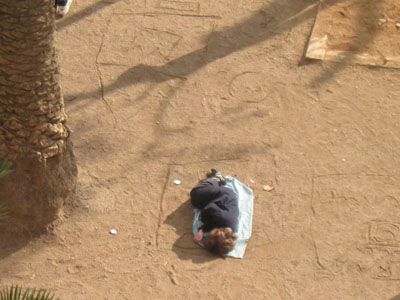 this weird kiddo at playtime.. so anti-social. he drew a bed with pillows on the sand and went to sleep on it while his pals were running about... kids do the darnest things, eh?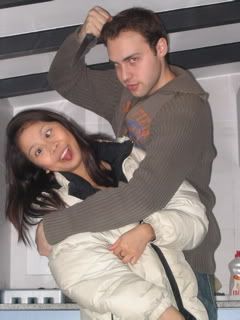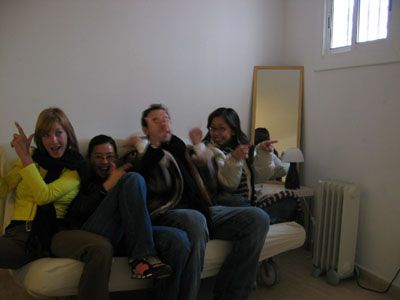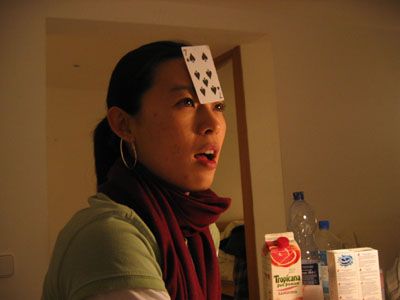 foolin' around at home!! home was this real cute place along Ramblas called Bacardi Apartments!! it was the cutest place i lived in with polka dotted shower curtains, real low ceiling, very nice balcony & kichenette and this retro armchair!! and all for 51 euros for 3 days!!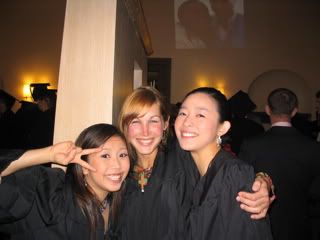 and making it back 2 hours late for graduation ceremony... *phew*