pictures from last friday. if anyone was attempting a peaceful & romantic first date at thai express, we totally screwed it up for them!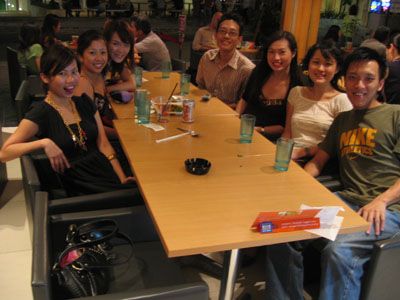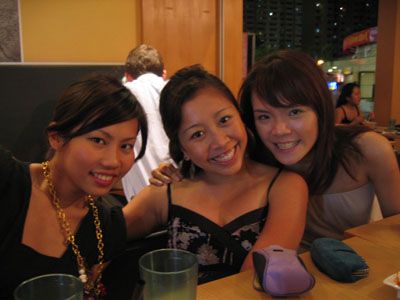 lovely couples! awww so sweet! its really good to see my friend all glowing in bliss!! the plan was to hit wala's & check out the *ahem* band (and of course the boys *drools*) but it was too packed by the time we were done with dinner so we all drove down to 1 Rochester but 7 was too huge a group without reservation. (very pretty!!) and finally settled with drinks at Loof.
and just as we thought it was enough excitement for the night, we bumped at Odeon Towers and trooped over to Victoria's street for good ole teh-ping and a very very quick catching up sesh!!
Intl Cuisine coming up next sunday! hurray! and the theme is *drumrolls* Swiss .. hehe with cheese & choc fondue! =) *rubs belly*