1) gorgeous streets with red buses, subway (the sandwich joint), quaint phone booths, old old buildings, london cabs.. thing that i have read only in books but never saw!! There was so much to see!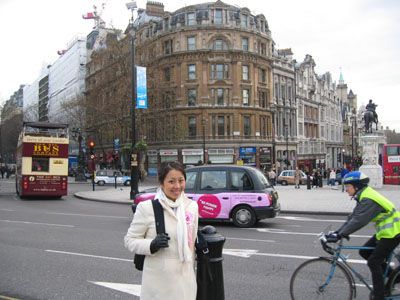 2) London eye was HUGE!!! The stroll we took from Trafalger Sq,Big Ben,Westminister Abbey, London Eye, Leichester Sq, Soho, Covent Garden, Lyceum Theatre on our first day to London was really nice and it has been a loooong time since we had our regular long strolls hand in hand!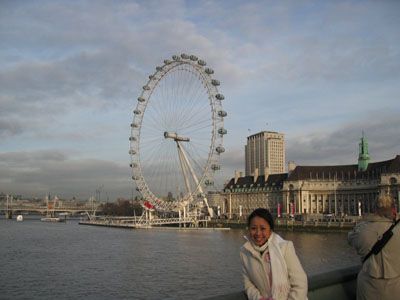 3) Doing silly things!! I didn't try this stunt cos it was too cold to sit on metal and freeze my ass but my silly boy made it up the lion! first picture looking pretty obscene, noted Navin.
3) Missing K-box, we went Kara-ok-ing at Royal Albert Hall. Since we cant visit unless we watched a musical, we decided to grab a last minute tickets to join their Xmas carolling sing-along! (only 9 pounds!!) It was quite an experience cos there was hoardful of kids and grannies dancing in the aisle to the familiar tunes of xmas!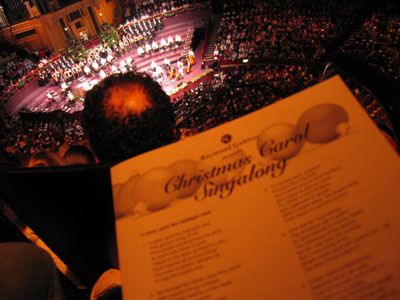 4) Ice skaters twirling round and round in the many outdoor skating rinks all over london! Makes you dizzy looking at them but it was so pretty at the same time!!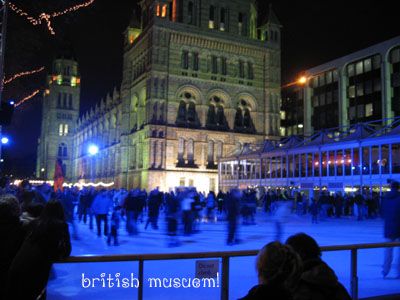 5) Grand churches. The sheer size and detailed interiors were amazing!! and christmas displays of nativity, the stained glass inside!! Makes Saint Andrews back home seem so teenyweeny!
6) Meeting up with kennyboy and going into candyland Selfridges!! everything was so pretty and glittery and girlish!! and oh yes! back to kenny!! still the same hall boy i knew!! i owe you dessert still!! Come back soon!
7) Mdm Tussards!!! We had great fun inside taking so many pictures my camera went flat!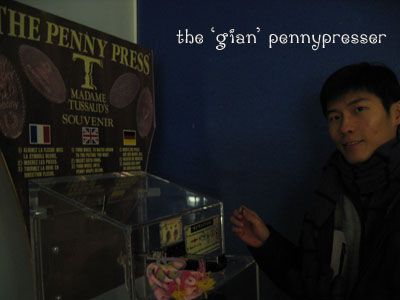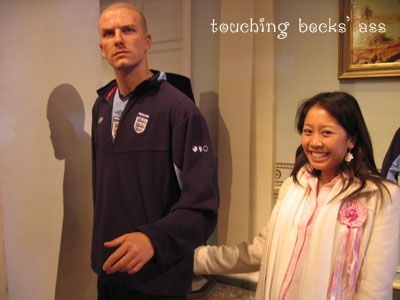 8) Amazing Tesco, Sainsbury, Boots, Marks and Spencer...! We went kinda overboard with the crisps and candy!! *guillty*
9) Bath & Oxford (pictures separately)
10) Being together!!