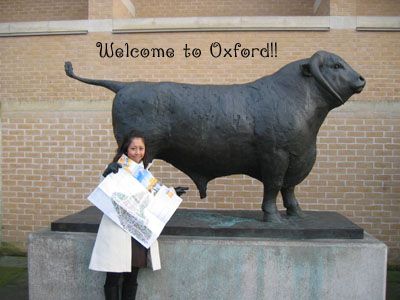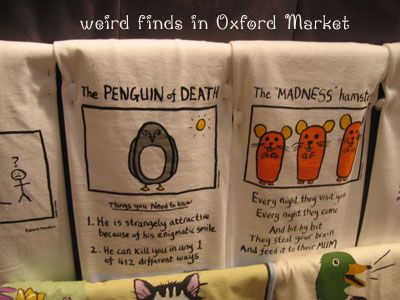 Things we did in oxford:
1) looked out for the dining hall in Oxford which Harry Potter was filmed
2)Visited the whole of Oxford by foot, check out the university library- Radcliffe Camera!! gorgeous eh?
3) ate cornish pie (and decided that EE makes better ones than those we got here!)
4) visited this weird musuem of contemporary art with only one mummy-looking figurine curled on the floor. maybe im just not artistic enough *shrugs*
5) found, by accident, musuem of children toys! it was very intersting to see some familiar games.. does that make us ancient??
6) explored the covered market selling everything from shoes, funny cute rainboots (which i wasn't allow to buy.. sad.), ballerina bags, funny tee-shirts & baby bibs, sausages, oxford university sweatshirts, cranberries, flowers... all so cute and quaint looking..
but the town was very pretty and nice and can't help but feel envious that my university town wasn't a wee bit more like this one.